Why Are Bamboo Kitchen Utensils So Popular?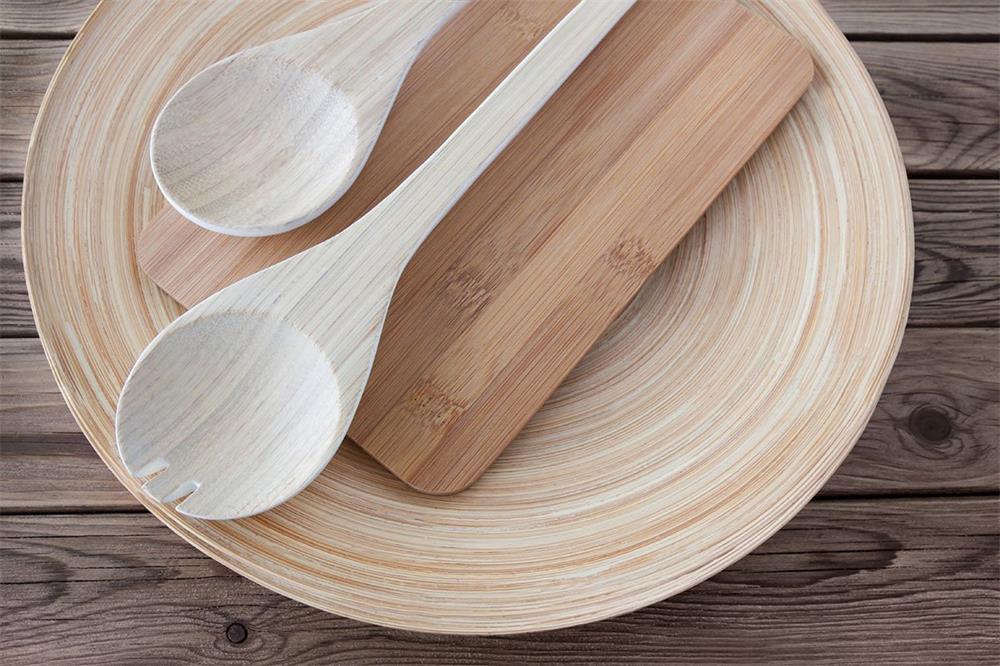 The emergence of bamboo kitchen utensils is an important symbol of people's development of environmentally friendly life. In many respects, bamboo kitchen utensils are more suitable for our use than wooden kitchen utensils and plastic kitchen utensils. Bamboo kitchen utensils are eco-friendly, light and durable, and have become a healthy kitchen solution for many families. The followings are the specific reasons why people choose bamboo kitchenware.
1. Environmental protection
The environmental protection characteristics of bamboo are the main reason why bamboo kitchenware has become very popular and widely used. We can cut without killing the bamboo because it will continue to grow. This makes bamboo a highly renewable and environmentally friendly resource. Bamboo grows faster than any wood and can be grown and harvested without the use of pesticides.
2. Lightweight
Bamboo items are functional and comfortable to use. Bamboo cooking equipment and utensils are perfect for picnics, camping, and travel because they are light and 100% biodegradable.
3. Durable
Bamboo kitchenware is very durable, much more durable than wooden kitchenware and plastic kitchenware.
4. Anti-fouling and anti-odor
Bamboo is a heat-resistant, stain-proof, and waterproof material. Bamboo products do not easily absorb peculiar smells and are very easy to clean.
5. Smooth finish
Bamboo kitchen utensils have a smooth finish and will not get a rough or porous surface after a few months of use.
6. Attractive Appearance

Bamboo kitchen tools add a fresh, natural touch to any kitchen. They would make the perfect gift for weddings, showers, and housewarmings.

7. Will be not easily damaged
Bamboo kitchen utensils will not be easily marked by sharp utensils during use, unlike wooden kitchen utensils that may leave sawdust.
8. Economical
Bamboo kitchen utensils are cheap, and it is a suitable and correct choice for people on a tight budget.
Choosing high-quality bamboo kitchen utensils is not only easy to clean and maintain, but also very durable. The bamboo kitchenware designed and produced by BAMBOOMAKE not only guarantees an excellent performance but also provides a very competitive price. If you want to know more about bamboo kitchen utensils after reading the above, you can get a comprehensive solution by contacting us.
With excellent design and high-quality products, we have quickly become one of the leading manufacturers of bamboo tableware. We have an experienced production team and strict quality inspection system, which can carry out a full range of quality control from product design to export. At the same time, the customized services we provide have also gained praise and trust from many customers. If you are interested in our bamboo kitchen utensils, please contact us immediately!