How to Care for Bamboo Bowls?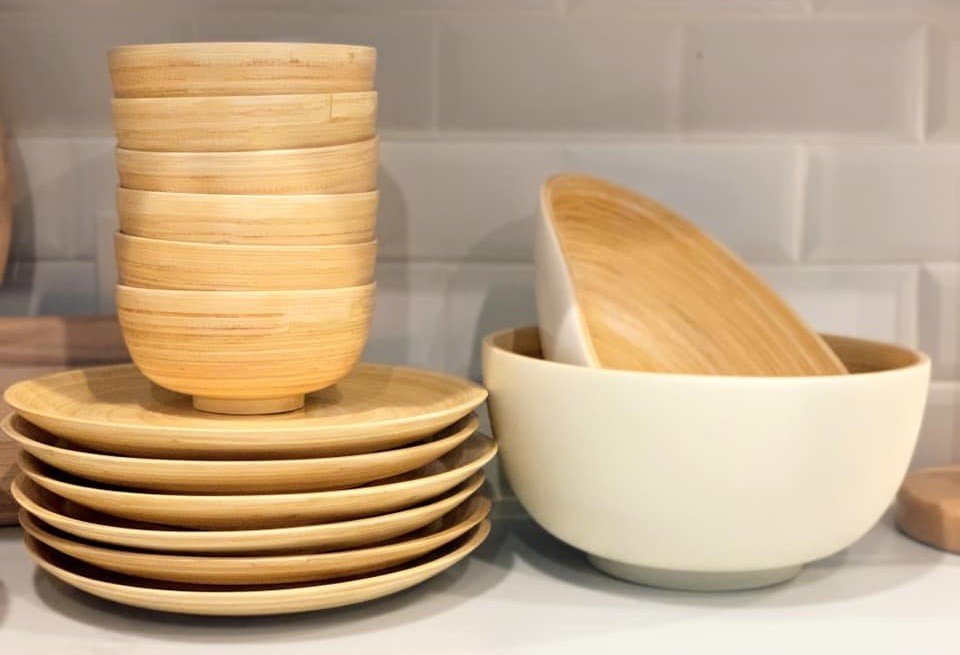 Bamboo bowls are very suitable tableware whether they are purely used for decoration, or as serving bowls, or even salad bowls. Bamboo is stronger than most hardwoods, and it is also very environmentally friendly, with little impact on the environment. If properly maintained, high-quality bamboo bowls can last a long time. The followings are the specific maintenance items for bamboo bowls.
Basic cleaning

The bamboo bowl should be cleaned immediately after use, and should not be placed directly in the dishwasher, because the high temperature in the dishwasher can cause the bamboo to expand and crack. When cleaning, first wipe the bowl clean, and then wash it with a gentle soft sponge in warm water. After thoroughly rinsing the bamboo bowl, wipe it dry with a soft cloth, and then let it air dry completely.
Oil regularly
To prevent excessive drying of the bamboo bowl, please apply a thin layer of oil to the bowl regularly. Food grade mineral oil or mineral oil mixed with beeswax is the most common choice. If you want to avoid the use of petroleum products, any stable food-grade oil can be used. It is best to avoid the use of argan oils because they can easily deteriorate. Spread a thin layer of oil in a dry bowl with a soft cloth, soak it for an hour or even overnight, and then wipe off the excess oil.
Do not heat or nest bamboo bowls
Do not heat the bamboo bowl directly in the microwave. You can heat the food in the microwave and then transfer it to the bamboo bowl before eating. It is best to avoid putting very hot or very wet food in the bamboo bowl. Do not nest bamboo bowls, they should be stored in a dry place. If you must nest bamboo bowls, place a paper towel between each bowl to prevent moisture accumulation.
Use lemon juice to remove stains in bamboo bowls
If the bowl becomes sticky, it is usually due to too much vegetable oil. Wipe away the sticky residue with lemon juice and a gentle brush, then rinse and dry the bowl. Lemon juice can remove any residual food odors that seep into the bowl and help reduce stains in the bamboo bowl.
Soak the bamboo bowl in light saltwater for 3 hours, and then steam it in water for about 30 minutes. This can prevent the bamboo bowl from becoming moldy, moth-eaten, and cracking. If you want to obtain solutions or corresponding services about bamboo bowls after reading the above, please contact us. We can provide you with many types of high-quality bamboo bowls, and can also provide professional customized services according to your needs.
With exquisite craftsmanship and considerate service, we have quickly become one of the leading bamboo tableware manufacturers. We have an experienced manufacturing team and staff who strictly control the quality of every detail of the product. At the same time, we will also provide thoughtful one-stop service according to the actual needs of customers. If you are interested in our bamboo bowls, please contact us immediately!